When I first entered the fitness industry my initial goal was to create an image of health. Often people forget that health is not only about physical appearance, but equally as important is their mental and social well being. My aim was to create an image that woman and even some men would be inspired by, helping them make choices for themselves and to give them someone to look up to with an attainable look, should they commit to arduous work on their body and consistent diligence to their general health. My intentions were to positively influence people's perception, reducing the stigmas associated with body building in terms of extreme and un-liveable lifestyles with an unattainable look where people think they have to sacrifice their mental and physical health in order to achieve this goal.


My goal was to inspire others to take on healthy choices in life, potentially to step on stage themselves or to reach a personal fitness goal, this meant that I had to make a commitment to myself that this was not a fad or a phase nor a temporary fixation. This was a lifestyle change I was making to make my health and life better. This is a subject quite close to my heart and something I try to instil with anyone I work with or educate along the way. Back in 2011 I first started to compete, I have now won 4 British titles, 2 of which were with the UKBFF in 2 different categories both body fitness and bikini fitness. I was not born with a set of dumbbells in my hands and I am just a human being, therefore the physique I have built has been achieved 100% naturally and is down to the patience, time and consistency I have put into my life, training and diet as an athlete, with so little to sacrifice, yet so much to gain.
The Bikini industry seems to have gone crazy, there are so many women out there that want to compete and who are inspired to get on stage, yet they are in such a rush that they are willing to do whatever it takes or take whatever it takes in order to get the rewards quickly; and this is at the expense of their health. I am constantly being presented with diet plans that are low carb, low fat and therefore deficient in calories and without considering the micro-nutrients that we need to survive, let alone train as an athlete with the intention of competing. This category, like men's physique, was supposed to be a category that avoids all the extremes and something achievable for most, given that they do all the things I talk about above, however on the contrary to this, people are doing the opposite, particularly bikini girls who I am presented with who are experimenting with performance enhancing drugs and following plans that are damaging to their hormonal, digestive and thyroid function and inevitably their long term well being.


During the three and a half years I have competed, I have not had a typical body builders off season nor do I think any bikini girls should or needs to. Obviously this would be down to whether a competitor has been following a healthy eating plan which would mean they could easily maintain their look with little weight gain, which I see as a healthy fat gain; not much more than 2-3kgs post show. I have competed back to back in many international shows and I don't abuse the time I rest between shows by taking this as an opportunity to eat obsessively, resulting in an immense re bound which is detrimental to health both physically and emotionally.


I am a big believer that results on the exterior are built from the foundations you lay every day by being healthy and understanding and knowing what the body needs. In the 12 years I have been researching I have been particularly interested in hormonal and gut health therefore I live my day to day life supplementing with a number of products that I know will support my diet and health.


Below I will discuss three supplements that I fully recommend and the reasons why I take these.

Powdered Greens as mentioned gut health is vital and what many people fail to realise is that the gut is actually the central point of the hormonal system. Ensuring that the guts are working efficiently, I think, is vital to maintain gut health which is also down to a healthy diet. Needless to say a decent greens drink will not only contain anti estrogenic vegetables such as those derived from the Brassica family, but it will also be saturated with products containing essential minerals to name but a few, spirulina, wheat and barley grass.

Sea kelp since iodine is needed for the production of thyroid hormone, and the body does not make iodine, we have to obtain it through what we eat such as non-farmed salt water fish, seaweed and sea vegetables. Majority of people do not eat in these foods, in particular those following diets containing that lack variety and often only have a handful of food sources; Chicken, broccoli and sweet potato. People living off this are at serious risks of damaging their thyroid. This is a subject I could write at great lengths about however, simply taking sea kelp is essential.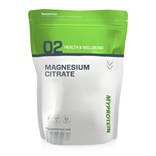 Magnesium there are many reasons for taking magnesium, but one of the reasons I take this is as a supplement is for the positive effects it has on my sleep as it relaxes muscles. During the sleeping hours the liver is not only detoxifying but the body is repairing and rebuilding by releasing vital hormones such as growth hormone, this is imperative for health and an athletes' recovery. Magnesium is also significant for enhancing insulin function; without insulin magnesium cannot be transported, and a reduction of magnesium in cells strengthens insulin resistance. Most importantly magnesium is not only necessary for the action of insulin but also the manufacture of insulin.